How It Works
At Good Earth, we're passionate about supporting local schools.
Our School Scrip Program makes it easy for you to raise money for your child's school while shopping for your family's favorite organic foods.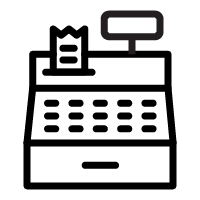 Simply present the Scrip Card from your child's school to your cashier each time you make a purchase at Good Earth.
We'll give 3% of every purchase back to your school.
We do not use an external program like eScrip because only a portion of the money collected by these programs actually goes back to schools. Instead, we've created our own Scrip Card Program – we handle everything internally and donate 3% of sales.
Participate in our Program
Good Earth School Scrip Program Card
Please contact your child's school to check if your school is already participating in Good Earth's Scrip Card Program and request a card.
If you'd like to re-order Scrip Cards, or if your child's school is not currently part of Good Earth's Scrip Card Program, and you are interested in learning more, please either:
Call us at (415) 454-0123 and leave a voicemail message for Accounting at ext 202
Send an email to accounting@genatural.com with "Scrip Cards" in the message subject.