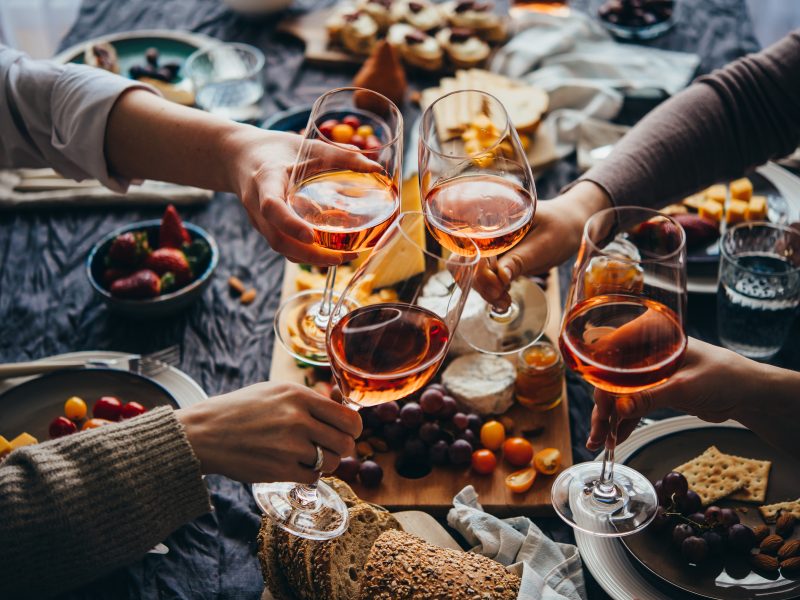 Make It Merry – Tips and Picks from our Specialty Department
We sat down with Eric Chabot, Good Earth's longtime Specialty Category Manager, to learn more about the products that have our Specialty team most excited for the upcoming holiday season.
Good Earth has done a lot over the last couple of years to add new, organic cheese offerings in our Specialty department. Are there any new cheeses that you are especially excited for going into this holiday season?
While we prefer to source local products as much as possible, we've found a number of new, organic wine and cheese options from European producers. We've developed a partnership with an importer on the East Coast, which has allowed us to greatly expand the the organic selection in our cheese case. This has inspired our other distributors to do the same, which has resulted in a couple of new, domestic organic producers becoming available to us as well. Look for Farmstead Brie, Camembert and triple creams from France in our case, as well as beautiful Alpine cheeses from Germany and Tom Tom from Stoney Pond Farm in Vermont.
Do you have any recommendations for versatile wines that pair well with a wide variety of holiday dishes?
Absolutely! The teams and I have selected a number of new wines recently, which have great range. As holiday meals become more varied and people move away from traditional fare, we've had to up our game to make sure we have options for everybody. Look for new wines from Troon of Oregon, Cormorant of Sonoma and Charles Frey from Alsace on our shelves, perfect for pairing with almost any meal.
The holidays are a time for much needed celebration! What are your favorite sparkling wines to celebrate with?
We do love our bubbles! Three favorites would be Blanc de Blanc from Handley Cellars, Franciacorta from Majolini in Italy, and Cremant d'Alsace from Roland Schmitt. All bright, layered, and elegant.
Recently, we've seen a growing interest in no-alcohol and low-alcohol beverages. Do we have any products in Specialty that align with this trend?
It's true; our Specialty teams in both Fairfax and Mill Valley have been getting many requests, and we are happy to provide options with organic ingredients. In Wine, we have alcohol removed Tempranillo and Sparkling Verdejo from Spain, as well as many wines with ABV less than 13%. In Beer, we feature Athletic Brewing from San Diego, and Sober Carpenter from Canada. Both are alcohol free and produced using organic ingredients.
Are there any limited edition seasonal releases that we should look out for from any of our suppliers?
Like most businesses, we are experiencing supply chain challenges, which limit the cheese varieties and quantities that we are able to source. This year, we are able to feature holiday favorites like limited organic triple creams from France, as well as Alpine cheeses from Germany and Switzerland. We also have new, organic Raclette style cheeses, and potentially even an Epiosses style cheese from Chablis. Our shelves will be stocked with plenty of holiday beers!
I'm hoping to dress up this year's cheese plate with a few accompaniments. Do you have any recommendations for crackers, spreads, and nuts?
If you have not tried Berkeley's Cult Crackers, be warned. They are highly addictive, and recommended for any cheese board at the holidays. We also feature Potter's Crackers from Wisconsin, and local favorite, Rustic Bakery. For spreads, try one the of the many Inna Jams, local honey combe from Gibson Golden in Sonoma, or maybe slice up some organic truffles from Italy, all available at our cheese case.
One of the items I'm most excited for this season are the new Organic Marcona Almonds from Spain. Good Earth worked with Forever Cheese on the East coast for two years to bring this product to California, and it was well worth the wait!