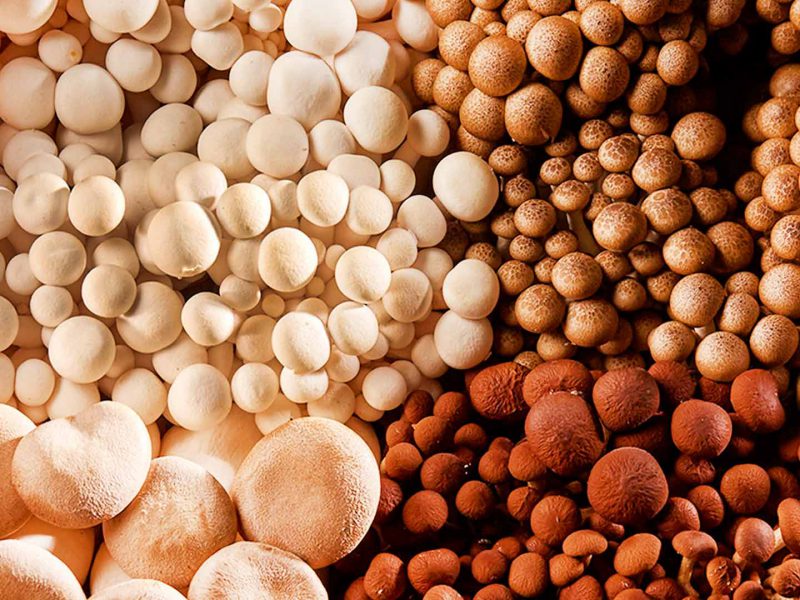 Local Vendor Spotlight: Mycopia Gourmet Mushrooms
Summary
From trumpet royale to maitake frondosa, the team at Mycopia Gourmet Mushrooms has made it their mission to introduce flavorful, forest mushrooms into households across the country for over 40 years.
The Sebastopol-based company has been pioneering mushroom growing techniques since 1977, when they were the first to cultivate shiitake mushrooms commercially in the United States.
Mycopia offers 7 varieties of Certified Organic mushrooms including: forest nameko, velvet pioppini, and brown clamshell. In the wild, forest mushrooms typically grow on the sides of trees or the forest floor. At Mycopia, mushrooms are grown in reusable bottles using "substrate", which is a mixture of wood shavings and agricultural products like organic corn cobs and organic soybean pulp. The Mycopia team custom mixes a unique substrate for each variety of mushroom, as nutritional needs vary from species to species. After the mushrooms are grown and harvested, the substrate is used for compost at a number of local farms and wineries.
Mushrooms are an excellent source of vitamin D, B vitamins, potassium, and the antioxidant selenium. In addition to their nutritional benefits, mushrooms can add unique flavor and texture to any dish, and lend themselves well to vegetarian cooking. Try experimenting with some of our favorite Mycopia varieties, detailed below.
Trumpet Royale
Trumpet royale mushrooms are slightly savory with a meaty texture. Unlike many other mushroom varieties, the stem of the trumpet royale has the same flavor and texture as the cap, which means no part of the mushroom has to go to waste. Because of their firm texture, trumpet royales hold up well when grilled or braised.
Maitake Frondosa
Also known as 'hen-of-the-woods', maitake frondosa mushrooms have long been a staple in Japanese cooking. The delicate maitake has a light, crunchy texture, and pairs well with leafy greens and hearty grains.
Brown Clamshell
The brown clamshell is a versatile mushroom with a mild shellfish flavor. Brown clamshells have quarter-sized caps and long stems that remain crunchy, even after cooking. Roast these mushrooms to deepen their flavor, or try them with a red wine sauce.