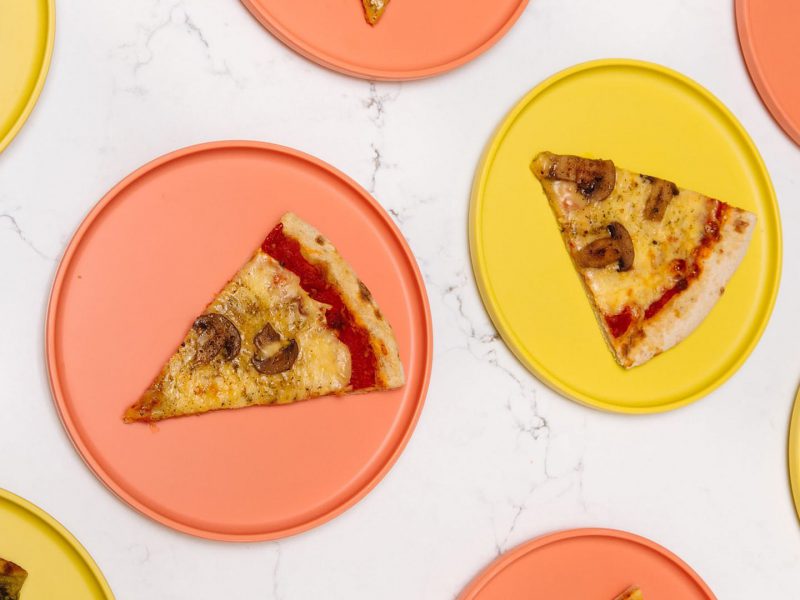 Sourdough Story: Handmade Pizza From the Bay Area
Summary
After he was diagnosed with an autoimmune disorder in 2016, Sourdough Story founder Alex Corsini turned to nutrition to help himself heal. For months, he experimented with his diet until he finally realized that modern bread, high in gluten, was aggravating his symptoms. His doctor recommended sourdough, fermented with wild cultures, as a potentially easier-to-digest alternative, and he gave it a try. He quickly felt a difference in the way his body processed the bread, and was inspired to create a product that would highlight the beneficial properties of sourdough. 
He quit his job in the tech start-up industry, and took a month-long apprenticeship at a Michelin rated restaurant in Copenhagen, Denmark to learn the secrets of crafting sourdough. In June of 2018, he launched a line of sourdough pizzas, and Sourdough Story was born. 
Each Sourdough Story pizza crust is the result of a slow and thoughtful process.
Instead of using the commercial yeast commonly found in bread, their sourdough is naturally fermented using wild cultures. When activated, these cultures convert the natural sugars from flour into carbon dioxide, which gives sourdough its bubbles and its crunchy texture. Sourdough Story pizza dough is made in small batches, and fermented for three days. The dough is then hand-stretched into individual pizza crusts. 
High quality ingredients are key for the team at Sourdough Story, and they are the first to offer a frozen pizza that is both certified organic and Non-GMO Project Verified.
They source their organic flour from Central Milling Organics, a family-operated mill that has been in business for over 150 years. Their organic mozzarella comes from grass-fed cows, and they try to support California farmers as much as possible when sourcing produce items like tomatoes, mushrooms and herbs. Sourdough Story pizzas are handmade in Berkeley, California, and are free from commercial yeast, added sugar, and canola oil. 
We are excited to offer all three varieties of Sourdough Story pizza in our Frozen department. 
Sourdough Story's most versatile offering, you can eat this cheese pizza plain, or dress it up with your favorite organic pizza toppings. We recommend caramelized onions and arugula. 
Sunflower Pesto
Instead of traditional tomato sauce, this pizza features Sourdough Story's house-made, nut-free pesto, made from sunflower seeds and fresh basil. 
Mushroom
This earthy option is topped with organic button mushrooms. For an even more gourmet offering, we recommend adding your favorite wild mushroom variety, like chanterelles or oysters. 
Further Reading