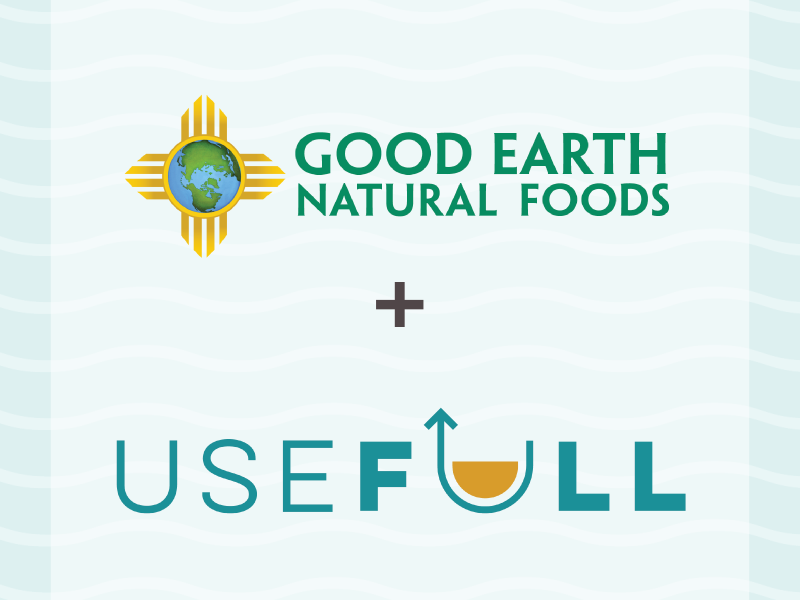 Good Earth Natural Foods and USEFULL Announce New Partnership
Summary
Good Earth Natural Foods partners with USEFULL in an effort to reduce single-use waste and inspire community change
Good Earth Natural Foods partners with USEFULL in an effort to reduce single-use waste and inspire community change
Fairfax, CA and Mill Valley, CA – January 12th, 2023 – Good Earth Natural Foods partners with USEFULL to reduce single-use packaging waste. As part of their ongoing commitment to sustainability, Good Earth is excited to offer USEFULL's tech-enabled, insulated stainless steel cups in both of their in-store Cafes. Good Earth leadership believes that by embracing this new, reusable option they have the potential to keep over 100,000 single-use cups out of the landfill each year, while sparking a larger movement throughout the Marin community.
"We are incredibly proud to partner with USEFULL and support the effort to eliminate singleuse cups," says Al Baylacq, Co-Owner of Good Earth. "We hope to model success with this program, and expand it to include other like-minded businesses and additional reusable packaging options for take out foods. If we strengthen the infrastructure around reuse in our community, we empower each other to make single-use packaging waste a thing of the past."
PlasticFree Marin Co-chairs, Jinesse Reynolds and Susan Hopp who helped drive the initiative, applaud this "dream partnership" to eliminate single-use waste and create a "new normal" where reusables are the default option. "We are gratified to see a reusable path to eliminating the estimated 95 Million cups used once and "thrown away" in Marin County every year – to end up in landfill, or worse in our streets and waterways and representing the unsustainable model "take-make-waste".
USEFULL's to-go cups are now available in Good Earth's Fairfax Cafe, and are scheduled to launch in Good Earth's Mill Valley Cafe on Wednesday, January 18th. USEFULL's custom designed stainless steel cups are double-walled and vacuum-insulated to ensure food quality and integrity – keeping hot drinks hot and cold ones cold.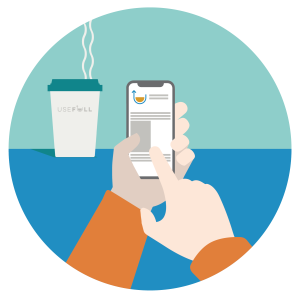 USEFULL's easy-to-use app technology makes checking out a reusable container as simple as checking out a library book, and provides ways for Good Earth and USEFULL to engage with users by providing them with impact metrics, locations for checkouts and returns, and notifications to remind them when their cup is due for return.
"The USEFULL team and I are so excited by the partnership with Good Earth and other retailers in the community," says Alison Rogers Cove, Founder and CEO of USEFULL. "Marin County has been leading the charge on banning single use takeout packaging in the US and is a great test environment for the rest of the country to learn from. We know Good Earth is revolutionary and together we can change the paradigm of take out packaging."
You can get the USEFULL app here.
About Good Earth Natural Foods
Since 1969, Good Earth has been committed to the health and sustainability of our Marin community. We are a natural and organic grocer dedicated to encouraging food growers and manufacturers to produce food of a higher quality. As a Certified California Green Business, we seek ways to reduce our environmental impact, while advocating for programs and policies that support a more sustainable future.
About USEFULL
USEFULL helps organizations and communities fulfill their zero waste goals by switching to our plastic-free returnable system. The USEFULL system is easy to use, it's just like checking out a library book. And like a library book, it's free to use so long as you return it! Our plastic-free inventory has been specifically designed to meet the needs of our partners, like Good Earth, and our users alike. We hope you enjoy an elevated plastic-free takeout experience.