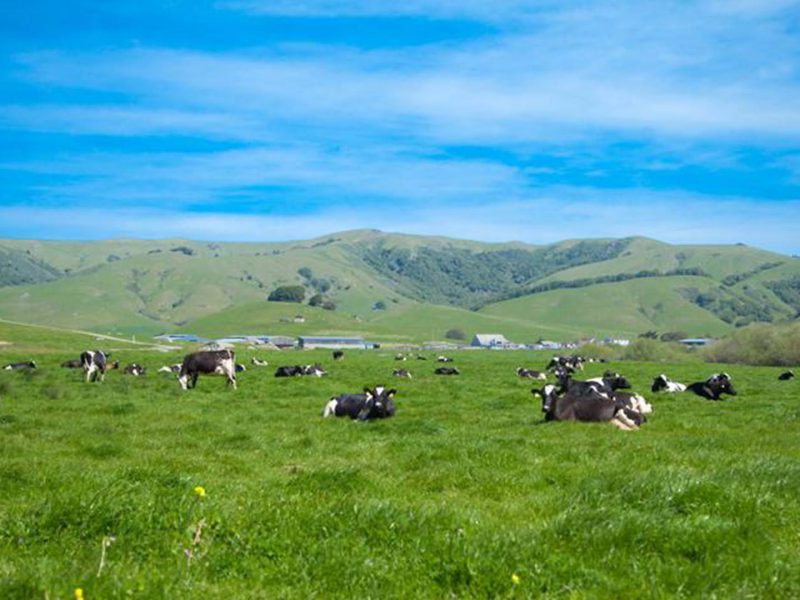 Nicasio Valley Cheese Company
Summary
Nicasio Valley Cheese Company is well known for their organic, farmstead cheeses and pasture fed, free-range eggs. The Lafranchis are dairy industry veterans; they have operated their ranch in Nicasio, California since 1919, when Fredolino Lafranchi immigrated to America from Switzerland. After taking over the ranch, Fredolino's grandchildren established Nicasio Valley Cheese Company and began making cheeses using only their own organic milk. For the Lafranchis, freshness is key to producing the highest quality cheese.
Every day, fresh milk from the cows' morning milking is taken to the creamery and transformed into artisan cheese.
In 2013, the Lafranchis began incorporating egg-laying chickens into their pastured-based ranch. There are now over three thousand free-range, American Humane Certified hens living on the ranch and feeding on the grasses, legumes, seeds, worms, grubs, and insects that cover the terrain. This varied, omnivorous diet makes for exceptionally nutritious and delicious eggs, and while roaming the ranch, the chickens deposit high quality fertilizer that benefits the pasture.
Lafranchi Ranch also features an on-site composting facility where a high quality, internal composting product for fertilizing the fields is made. This compost includes waste from their free range chickens and pastured-based cows, as well as horse manure and green waste from other local farms. It is used to fertilize the pastures and provide comfortable bedding for the cows.
Swiss-Inspired Cheese
The Lafranchi family is passionate about sharing the cheeses of their Swiss heritage, and they brought Maurizio Lorenzetti, one of Switzerland's master cheesemakers, to the ranch to mentor them in the art of making the cheeses of Switzerland's Valle Maggia.
We carry a number of offerings from Nicasio Valley Cheese Company in our Specialty department.