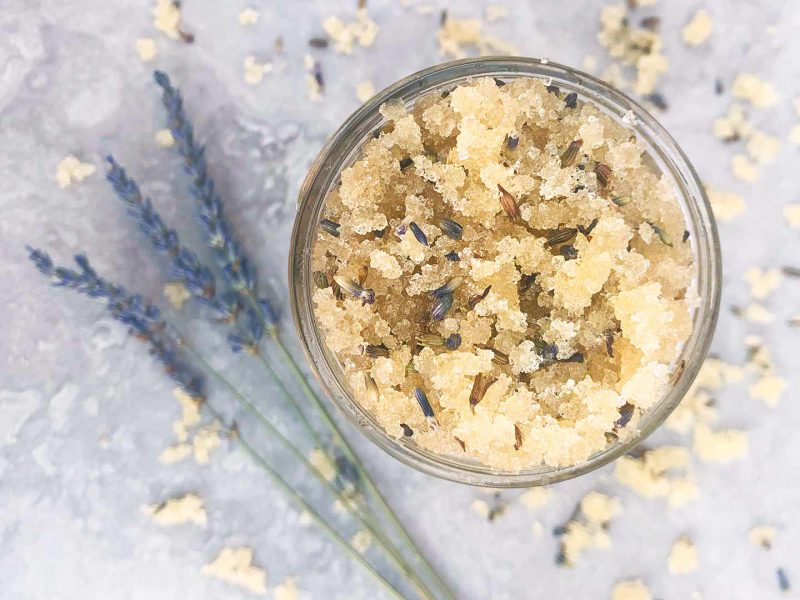 Raena's Lavender Honey Sugar Scrub
Summary
A recipe from Good Earth Training and Education Coordinator, Raena, this Lavender Honey Sugar Scrub is a thoughtful, homemade holiday gift for family and friends. This recipe makes one small batch but can be easily increased. 
Use and Benefits:
Gentle exfoliant for face and body
Olive oil is deeply moisturizing, and honey has antibacterial properties
Lavender Honey Sugar Scrub
Ingredients:
(All available in our Bulk department)
1/2 c Organic Granulated Sugar
3 tbs Organic Extra Virgin Olive Oil
2 tbs Organic Honey
2 tbs Organic Lavender Buds
Directions:
1. Mix sugar and lavender buds in a large bowl.
2. Whisk olive oil and honey together in a small bowl.
3. Combine the sugar mixture with the olive oil mixture.
4. Package into small mason jars.