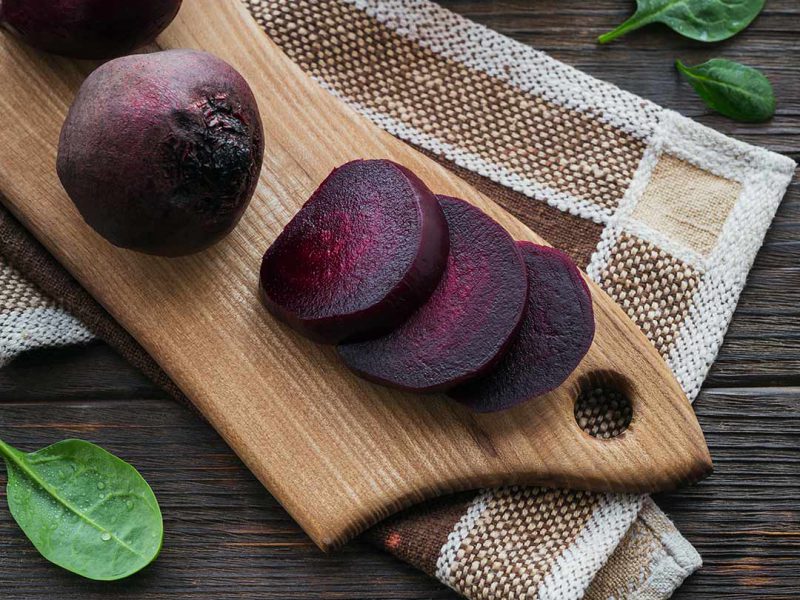 Good Earth Beets Parmigiana
2
tsps.
organic red beets
1
tbsp.
organic olive oil
Sauce
1
tbsp.
organic unsalted butter
2 ½
tbsps.
organic unbleached wheat flour
¾
tsps.
organic black pepper
Topping
1 ½
cup
organic Parmesan, shredded
2
Peel the beets and coat with olive oil.
3
Transfer beets to a baking sheet. Cook for 45 Minutes or until easily pierced with a knife. Set aside to cool.
4
While the beets are roasting, prepare the sauce. Melt butter in a saucepot.
5
Add flour and whisk continuously for 1 Minute.
6
Add milk a little at a time and continue whisking to incorporate. Season with salt, pepper, and nutmeg.
7
Reduce heat and simmer until sauce thickens.
8
Slice the cooled beets into 1/2" rounds.
9
Grease the bottom of a casserole dish. Arrange the beets in a single layer along the bottom of the pan.
10
Spoon sauce onto beets. Sprinkle a layer of cheese on top of the sauce. Repeat with another layer of beets, sauce, and cheese until you run out. Make sure to end with cheese
11
Return beets to the oven and bake for 20 Minutes.