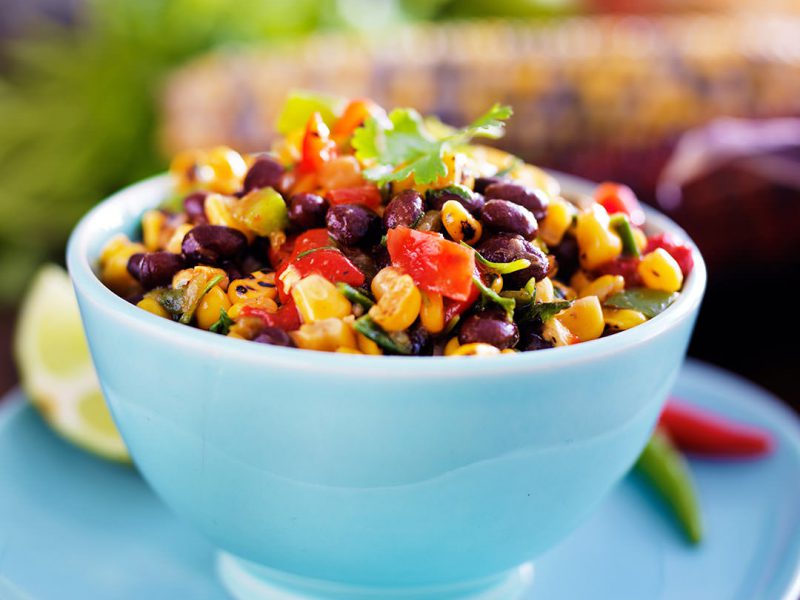 Good Earth Black Bean and Roasted Corn Salsa
½
can organic cooked black beans, drained and rinsed
½
can of organic corn, drained
½
cup
organic red bell pepper, diced
½
cup
organic red onion, diced
¼
cup
organic cilantro, chopped
1
tbsp.
organic lime juice
½
tsp.
organic cumin powder
1
tbsp.
organic olive oil
2
Mix corn with olive oil and spices on a sheet pan.
3
Roast corn in oven for 15-20 Minutes until golden. Mix halfway through to prevent burning.
4
Let corn cool slightly then mix it the rest of the ingredients and salt to taste.
5
Serve. Feel free to substitute dried then cooked beans and/or fresh corn.