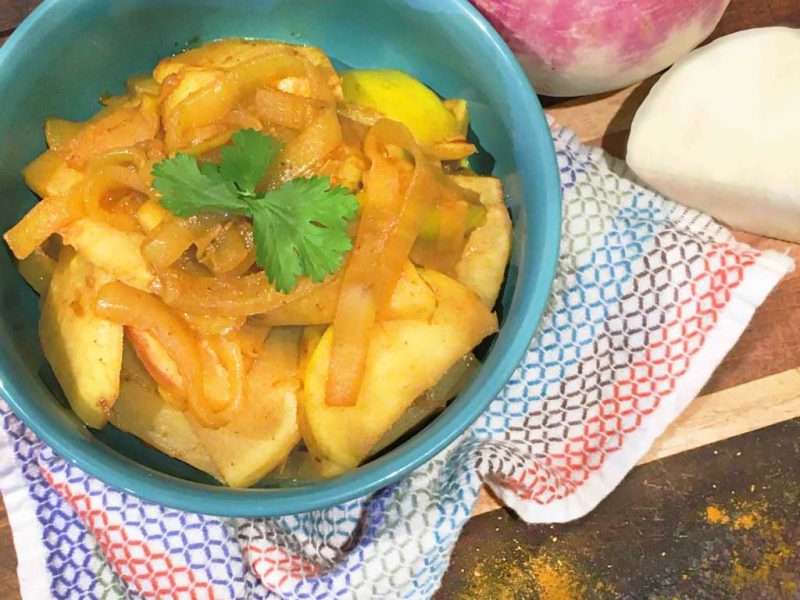 Good Earth Curried Turnips
2
organic turnips, scrubbed clean
½
cup
organic vegetable stock
1
tbsp.
organic sunflower oil
½
tsp.
organic curry powder
1
Halve or quarter the turnips, depending on size, and slice 1/4" thick. Halve the apples and slice 1/4" thick. Slice the onion 1/4" thick.
2
Heat the sunflower oil in a large pan on low-medium heat.
3
Add the onions, turnips, curry powder, and salt and saute until the onions turn translucent.
4
Add apples and turnips. Saute for a few more minutes.
5
Add stock and bring to a boil.
6
Turn the heat down to a simmer and cook for 10 Minutes or until the stock has evaporated.