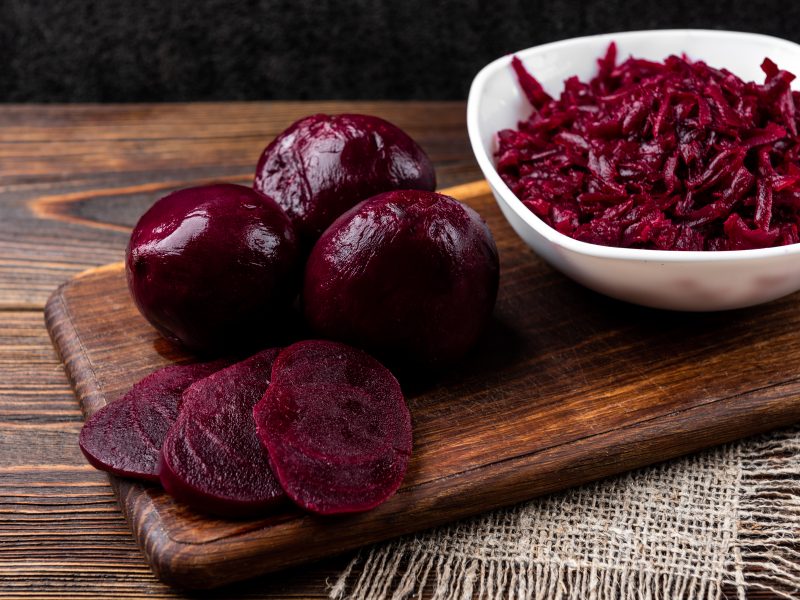 Good Earth Beet and Orange Salad
Summary
Bright, light, and festive, this simple,healthy salad is a standout on any holiday table. We're using all red beets for this recipe, but a mix of both red and golden beets would work just as well. For a more substantial salad, serve over a bed of arugula.
Ingredients
2
medium organic red beets
½
organic red onion, sliced
3
organic valencia oranges
⅓
tbsp.
rganic dill, chopped
Zest of 1 organic valencia orange
2 ½
tbsps.
organic red wine vinegar
2
tsps.
organic orange juice
1
Cut off all but 2 inches of the beet stems. Place the beets in a saucepan, and cover with water. Boil
until tender, roughly 30-45 minutes. Drain the beets, and run them under cold water, slipping off the skin. Cut into halves, and slice into half moon shapes.
2
Peel oranges and cut into segments.
3
Place beets, oranges, onion, dill, and orange zest in a large bowl. Mix gently until combined.
4
Add sour cream and cook 3 minutes.
5
Whisk remaining ingredients in a small bowl to create the dressing. Pour over the beet mixture, gently toss, and season to taste.