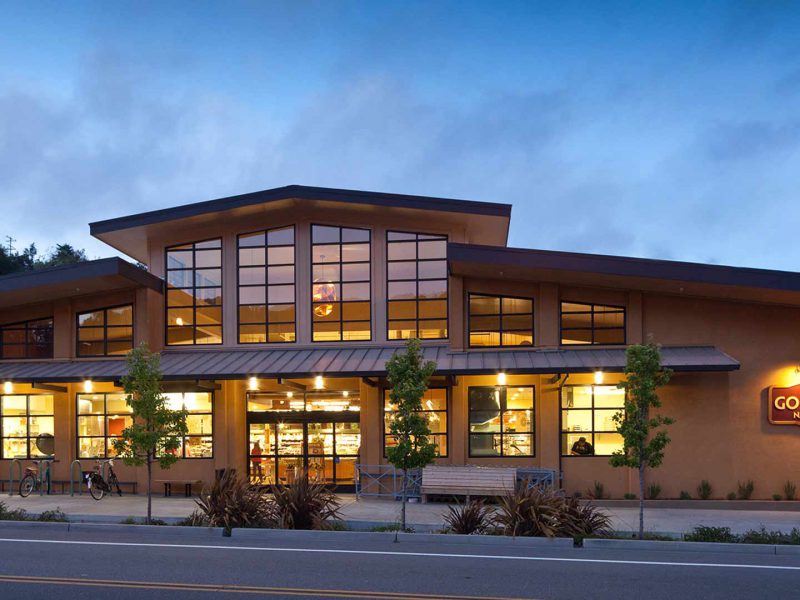 Thank You to Our Communities
It's hard to believe that 50 years have passed since Good Earth opened our 1st store on Bolinas Rd. in Fairfax. In 1969, we set out on a mission to bring healthy, organic food to our community. Having been established in a time before organic certification, sourcing these options wasn't always easy, and our staff worked tirelessly to find food produced without toxic chemicals.
Over the years, we've remained dedicated to advocating for a healthier, more sustainable food system, and we've watched as more and more people make the shift toward organic. Our journey from the little store at 123 Bolinas, to our two current larger locations, has taught us so much. It's been challenging, and exciting, and above all, humbling.
We recognize that we owe our very existence to you, our amazing customers. Good Earth would not be Good Earth without your passion and dedication. For 50 years, you've shared our vision, supported our mission, and helped us push for food of a higher quality. You have been an essential part of our journey, and you have helped us grow and evolve in more ways than we can count. You have always inspired us to do better.
It has been an absolute privilege to serve you, and we look forward to seeing what change we can affect together over the next 50 years. You have our deepest gratitude.
Thank you.
– The GE Team